Excursion Trips
Call 970-222-5115
Excursion trips are prepackaged tours where our team handles all of the details and you get to sit back and enjoy the scenary.  Meet new people and visit fun destination!  Our travel lunches are a good place to meet like minded travelers and we will resume those luncheons in the summer of 2021, watch for details.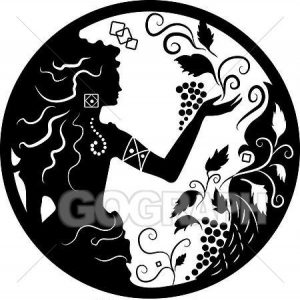 All Inclusive
AUGUST 30 - SEPTEMBER 2, 2021
4 DAYS OF RELAXING!
GLENWOOD SPRINGS HOTEL & SPA
UNWINED & DINE COLORADO RIVER BOAT TOUR
TRAVEL OVER GRAND MESA
ARCHES NATIONAL PARK
RED CLIFFS LODGE
VAIL MOUNTAIN GONDOLA
WINE TASTINGS
WINE COUNTRY INN
$829 DOUBLE OCCUPANCY
$1119 SINGLE OCCUPANCY
$799 TRIPLE OCCUPANCY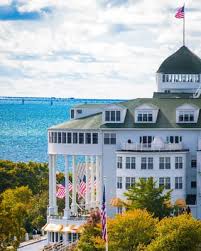 SOLD OUT/CALL TO GO ON WAITLIST 970-222-5115
SEPTEMBER 18 - SEPTEMBER 30, 2021
WISCONSIN DELLS FOR 2 NIGHTS
BOAT RIDE UPPER DELLS/DUCK RIDE LOWER DELLS
WISCONSIN OPRY & HAYRACK
MACKINAC ISLAND FOR 2 NIGHTS
CARRIAGE TOUR OF MACKINAC ISLAND
LUNCH AT THE GRAND HOTEL
KISS THE BRICKS TOUR AT INDY SPEEDWAY
FORD FACTORY/GREENFIELD VILLAGE/HENRY FORD MUSEUM
FRANKENMUTH TOUR & BRONNERS CHRISTMAS STORE
MICHIGAN TUNNEL OF TREES & LUNCH AT LEGS INN
RIDE THE S.S. BADGER FERRY FROM LUDINGTON, MI
RINGLING BROS CIRCUS WORLD
WINDMILLS/PRETZELS/CHEESE/WINE/MUSIC & MORE
25 MEALS INCLUDED
$2208 DOUBLE OCCUPANCY
$3039 SINGLE OCCUPANCY
$1994 TRIPLE OCCUPANCY
TIME IS RUNNING OUT TO BOOK BALLOON FIESTA
RESERVATIONS WILL CLOSE AUGUST 12, 2021!!
OCTOBER 4 - 8, 2021
FIESTA BALLOON MASS ASCENSION
CHASERS CLUB
OLD TOWN ALBUQUERQUE PLAZA
GUIDED TOUR OF SANTA FE
SANTA OLD TOWN PLAZA
TAOS PUEBLO & OLD TOWN PLAZA
SHRINE OF THE STATIONS OF THE CROSS
IMAX ALBUQUERQUE
9+ MEALS
$689 DOUBLE OCCUPANCY
$849 SINGLE OCCUPANCY
$659 TRIPLE OCCUPANCY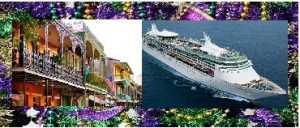 NEW ORLEANS TOUR TO MEXICO CRUISE 2021
HURRY!! LAST DAY TO BOOK AT THESE RATES IS JULY 28, 2021 .. BOOK NOW!
SWAMPS TO RIVERS TO OCEANS
OCTOBER 23 - NOVEMBER 5, 2021
TOUR NEW ORLEANS & GALVESTON
SWAMP BOAT RIDE
CREOLE QUEEN RIVERBOAT
MARDI GRAS WORLD
FRENCH QUARTER CARRIAGE RIDE
NEW ORLEANS CEMETARY & PLANTATIONS
5 NIGHT CRUISE ON EXPLORER OF THE SEAS
CRUISE OCTOBER 29 TO MAY 3, 2021
YUCATAN & COZUMEL
15 LAND MEALS/ALL SHIP MEALS
RATES VARY BY SHIP ROOM CHOICE

INTERIOR $2799 single/$1999 dbl
OCEANVIEW $2899 single/$2059 dbl
BALCONY $3579 single/$2369 dbl
Jr. Suites & Triple Occupancy Avail; call for rates.